Audio Player Extension
See the App Inventor Extensions document about how to use an App Inventor Extension.

For questions about this extension, bug reports and feature requests, please start a new thread in the App Inventor Extensions forum. Thank you.
July 18th, 2016: Initial version.
Aug 11th, 2016: Version 1a: avoid DX execution failed error: build each extension separately
Description
Enhanced Player Extension. Note: Minimum API Level is 16, Android 4.1, Jelly Bean.

The extension is a copy of the MIT Player component and fixes a Loop issue, which occurs for Android versions API 22 and newer using this workaround. Thank you moonzai! The implementation of the workaround as extension was sponsored by Johannes. Thank you!

Also there have been added the CurrentPosition and the Duration properties and the StartAt method. Thank you Peter for being the sponsor of these blocks.

Required permissions: android.permission.READ_EXTERNAL_STORAGE, android.permission.INTERNET
Properties


Returns the current position of the currently playing audio file. Player must be in status PLAYING or PAUSED to be able to return the current position.
Sponsor of this property is Peter. Thank you!


Returns the duration of the currently playing audio file Player must be in status PLAYING or PAUSED to be able to return the duration.
Sponsor of this property is Peter. Thank you!

Reports whether the media is playing


Reports whether the playing should loop


If true, the player will loop when it plays. Setting Loop while the player is playing will affect the current playing.


Gets the policy whether playing should only work in foreground.


If true, the player will pause playing when leaving the current screen; if false (default option), the player continues playing whenever the current screen is displaying or not.


Return the audio source.


Set the audio source.
Prefix the filename with / (i.e. relative path) to look for the file on the SD card. For instance /mySound.mp3 will look for the file /mnt/sdcard/mySound.mp3. To read assets packaged with an application (also works for the Companion) start the filename with // (two slashes). If a filename starts with file:/// you can specify a complete path to the file. You also can assign an URL, just start the filename with http then.

Examples:


Notes: CheesyGonzales reported in the forum, that he did not have success to set the audio source to a file on the external sdcard. However Hussein reported by email, that this worked fine for him on a Samsung Galaxy Note3 running Android 5.0. Unfortunately I do not have such device, so I can't test this.

Returns whether Warnings should be suppressed


Specifies whether Warnings should be suppressed

Sets the volume to a number between 0 and 100.
Methods

Pause.

Note: I received the following feedback from Hussein: I found when Play then pause then play, I cannot pause again. It will be stuck on play unless I stop the playing. The workaround is when clicking pause the program should read the current playing position before pausing, then stop instead of pause, and when want to play, use the play at that position. Thank you Hussein!

Start from the beginning. If the player is in status PAUSED, the playing is resumed.

Start at a given position.
Precondition: player must be in status PLAYING or PAUSED and position must be < duration.
Sponsor of this method is Peter. Thank you!

Stop.


Vibrates for specified number of milliseconds.
Events

This event fires when loop has been triggered

This event fires when loop has been triggered


This event is signaled when another player has started (and the current player is playing or paused, but not stopped).
Player Test App
Questions and Answers
Q1: Out of curiosity, do the new functions work with an http URL?
A: The functionality is in the UI thread (same as the App Inventor Player component) and not in a separate thread, which means, the app is blocking and most probably you get a runtime error while trying to start a file from a http URL at a given position. I recommend you to use the StartAt method only together with audio files stored as asset or on sdcard.


Do you need help with your App Inventor project?
I can help you: for one hour I charge 25 USD.
Please contact me at info [at] puravidaapps [dot] com for details!
For questions about

App Inventor, please use the App Inventor forum. Thank you.
Terms and Conditions
Have fun and use this extension in your App Inventor projects! Pura Vida!
THE SOFTWARE IS PROVIDED "AS IS", WITHOUT WARRANTY OF ANY KIND, EXPRESS OR IMPLIED, INCLUDING BUT NOT LIMITED TO THE WARRANTIES OF MERCHANTABILITY, FITNESS FOR A PARTICULAR PURPOSE AND NONINFRINGEMENT. IN NO EVENT SHALL THE AUTHORS OR COPYRIGHT HOLDERS BE LIABLE FOR ANY CLAIM, DAMAGES OR OTHER LIABILITY, WHETHER IN AN ACTION OF CONTRACT, TORT OR OTHERWISE, ARISING FROM, OUT OF OR IN CONNECTION WITH THE SOFTWARE OR THE USE OR OTHER DEALINGS IN THE SOFTWARE.
Download

If you find this example helpful and you are using it in one of your projects,
be nice and donate a small amount!
or donate some mBTC to

Address:
1Jd8kXLHu2Vkuhi15TWHiQm4uE9AGPYxi8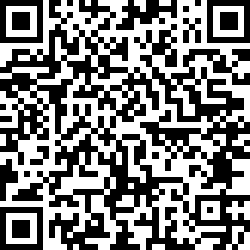 Thank you! Taifun

Download TaifunPlayer extension (aix file)
Download Player Test app (aia file)
Back to top of page ...


This work by Pura Vida Apps is licensed under a Creative Commons Attribution-ShareAlike 3.0 Unported License
with attribution (name=Pura Vida Apps and link to the source site) required.